Koopress awarded with AA+ rating
We are pleased to inform you that we have received the highest AA+ rating as part of the BRC Global Standard for Packaging Materials system audit.
What is the BRCGS Certificate for Packaging Materials?
BRCGS for Packaging and Packaging Materials is a standard prepared by the British Retail Consortium.
The main areas of BRCGS for Packaging Materials are defined by:
commitment of top management
risk and threat management
product safety and quality management;
plant standards;
product and process control;
staff.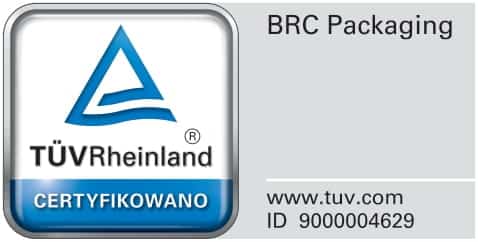 The BRCGS for Packaging Materials certificate was created to establish uniform production practices that would guarantee the safety of production and storage, as well as distribution of materials and articles intended to come into contact with food. The purpose of such standardization is to establish uniform standards that are necessary for an independent and objective assessment of the production and quality capabilities of packaging manufacturers. The BRCGS for Packaging Materials certificate applies to all types of food packaging, guaranteeing that the product is of appropriate quality, and that it meets the relevant legal requirements and safety standards.
Compliance with the requirements of BRCGS for Packaging Materials guarantees the highest safety of the manufactured packaging and enables compliance with legal and hygienic requirements.
The BRC standard is recognized by the Global Food Safety Initiative (GFSI), an organization whose goal is to unify international standards affecting food safety, operating with the support of international retail chains and food and packaging producers. GFSI recognition of the standard means you can use the BRC standard for food packaging materials to meet the requirements of major players under one internationally recognized food safety management system.