1991
The origins of the company
Starting publishing activity within Infopress. Industry publications: Commercial brochures, including the National Poultry Guidebook and the National Burchery Guidebook, are still issued.
1994
First steps
The offset printing facility is established in Olsztyn.
1996
Masterpress

The plant is oriented towards the production of cardboard packaging
as a part of the Masterpress company.
2012
Expansion
Increasing production capacity by purchasing a printing plant and changing the technological process to B1 format. Constantly building relationships with customers, increasing sales and technological possibilities. Staff training in a wide range.
2017
Changes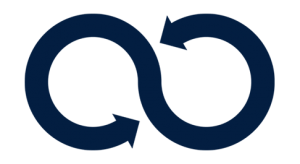 KOOPRESS is established as a specialized label and packaging production plant based on the entire team and technical resources of the Masterpress plant in Olsztyn. Continuation of cooperation within the Masterpress group.
In Olsztyn, the editorial office of the National Poultry Guidebook and the National Butchery Guidebook, resumes its work.
There are new challenges ahead of us